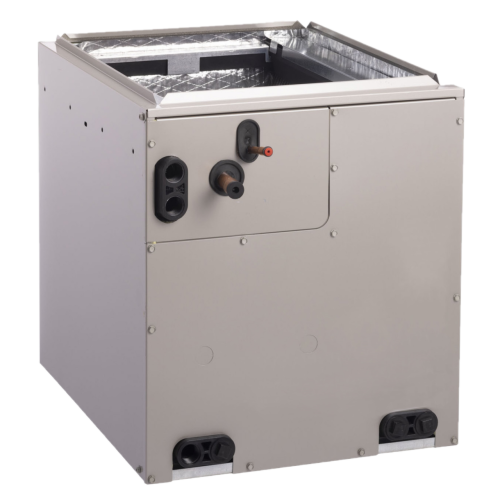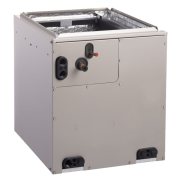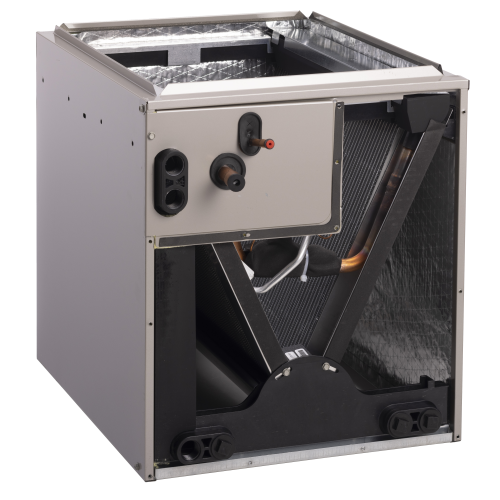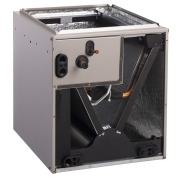 EVM4X
Performance Multipoise Cased V Evaporator Coil with Power-V Technology
Our patent-pending multipoise evaporator coil with Power-V technology features a V-shape coil design provides excellent heat transfer over the coil needed to keep your system operating at peak energy efficiency and delivering consistent comfort.
The V-coil design has a lighter, corrosion-resistant aluminum construction that increases system efficiency and durability. The all-aluminum recyclable coils supports our respect for the environment while providing durable and lasting resistance to multiple sources of corrosion.
The multipoise design allows the flexibility for the coil to be installed in multiple orientations, including upflow, downflow and horizontal applications.

Cased V coil design for efficient heat transfer in a compact size
Efficiency-optimizing Thermostatic Expansion Valve metering device
Corrosion-resistant all-aluminum coil
Fully insulated cabinet
Corrosion-resistant drain pan drain pan is designed in a Polybutylene Terephthalate (PBT) material that offers unsurpassed pan strength.
10-year parts limited warranty upon registration*
Thermostatic Expansion Valve (TXV)
Multipoise design for Vertical upflow/downflow and horizontal applications
Sturdy galvanized steel cabinet
Non-ozone-depleting R-410A refrigerant
Capacity: 2 - 5 tons
Cased V coil design for efficient heat transfer in a compact size
Non-ozone-depleting R-410A refrigerant
10-Years Parts Limited Warranty