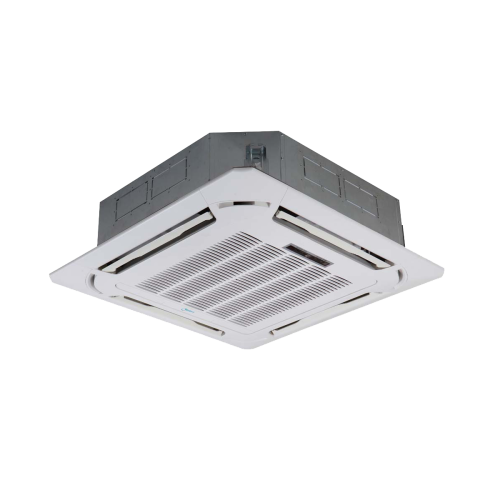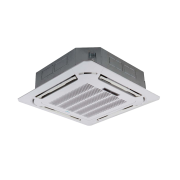 DLFLCA
QuietComfort® Light Commercial Cassette Indoor Unit
This light commercial Cassette unit combines efficient comfort with the industry leading features customers want. Features like Follow Me, which senses temperature at the handheld remote location and Auto-restart. Add to that the unit's whisper quiet indoor operation, this Cassette will provide years of peaceful comfort.
Available in 208/230V
Sizes: 36 / 48
Modes: Cool, Heat, Dry, Fan, Auto
Auto-restart function
Louver control (fixed or swing)
Three fan speeds
Outside air intake
Built-in condensate lift pump
Follow Me (senses temperature at handheld remote)
Heating Setback (46° F Heating Mode)
Quiet indoor operation, as low as 27 dB(A)1
Anti-corrosive fin coating
Grille/ceiling panel 3' x 3' P/N KSALG0201AAA
10-Year Parts Limited Warranty2
sound: as low as 49 decibels1
3.0 – 4.0 Ton
208/230V
Attractively styled, high−impact polystyrene.